GEO Nation does efforts for securing techniques of commercialization and production related to connection of metals and resins by sharing the new technology through an exclusive license with Toadenka Co., Ltd.
What is TRI System?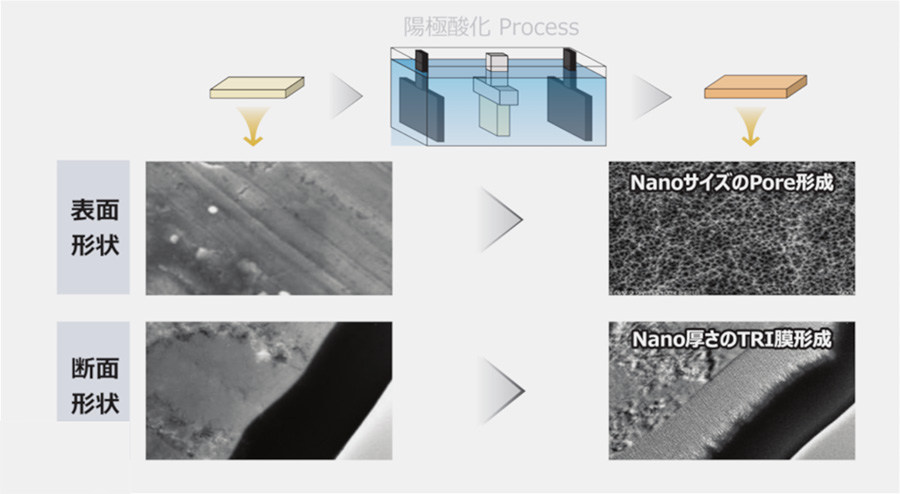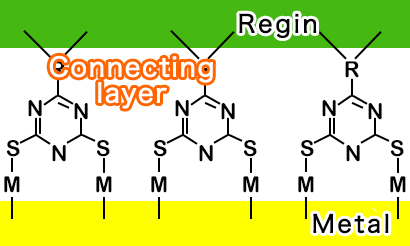 This is a new concept of connecting technology of a metal and a resin without using an adhesive. It is used at diverse industries such as lithium-ion battery and part for mobile phone because of powerful bond strength, superb shielding, and high production applicability. And no limitation of shape will lead it to be used at more diverse industries.
Summary of Technology
General insert forming requires an adhesive or a mechanical processing because there is no connecting function on the connecting surfaces between the metal and the resin.
And there are weaknesses that the connecting side has a crack or that there is no mechanical strength. But our technology produces a connecting function (chemical bonding) on the surface of metal and realizes powerful and even adhesion. Therefore it enables to freely design because there is no need of complex processing on the connecting surface and no limitation of shape. And also it has superb shieling, pressure-resistance, waterproofing, oil-resistance, and heat-resistance.
Construction