What is TRI SYSTEM? (Features)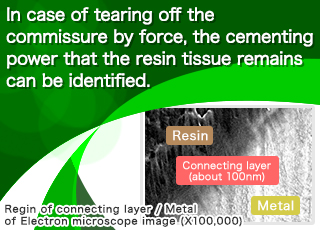 We made an exclusive license with Toadenka Co., Ltd. for commercializing the TRI SYSTEM and connecting technology which unite metals and resins and securing the production techniques.
TRI SYSTEM method
A metal and a resin are cemented forcefully by insert-molding after making cementing film by chemical surface treatment on a metal part.

Features of TRI System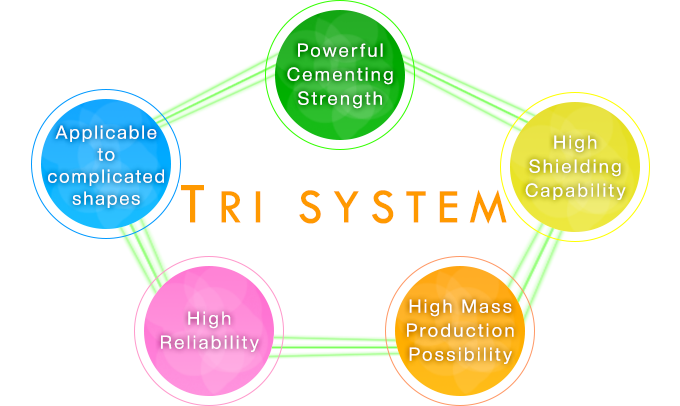 1.Powerful Cementing Strength
The film formed by surface treatment on metal enables to forcefully cement a metal and a resin, which proves the cementing strength beyond compare to the joints of molecules of adhesive.
2.High Shielding Capability
Even adherence of metal and resin keeps the highly airtight status.
3.Applicable to complicated shapes
Even a complex shapes enables to be cemented. The design is possible without limitation of shape.
4.High Reliability
The initial reliability of cementing zone continues to be ensured without damage of surface in the post-process (NC processing, anodizing, etc.) after injection molding.
5.High Mass Production Possibility
The life of TRI film after TRI treatment is one month (the applicable period of injection is ensured one month). The stock production is possible.